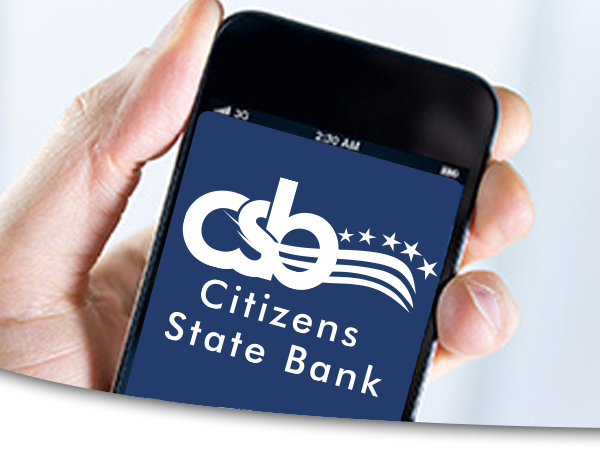 HAVE QUESTIONS ABOUT
MOBILE BANKING
?
Where can I download the app?
How much does it cost?
The Citizens State Bank Mobile Banking App is FREE*.
There may be charges associated with text messaging and data usage on your phone. Check with your wireless phone carrier for more information. Additionally, some services offered through Online Banking have fees associated with them.
How secure is Mobile Banking?
Our client's security is our number one concern. As a result, we take every measure possible to protect you with all of our products and vender relationships.
Do I have to have to be enrolled in Online Banking?
Yes, in order to use Mobile Banking you must be enrolled in Online Banking; however, you can do this through the app by selecting "Enroll" on the login page.
Does the Mobile Banking app work on all devices?
Our app works on both smart phones and tablets. Should you want to check your account on a device our app is not compatible with, please login to Online Banking through the login link.