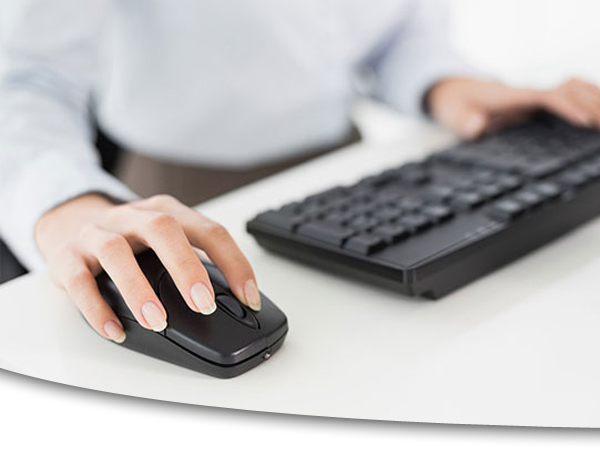 HAVE QUESTIONS ABOUT
BILL PAY
?
How much does it cost?
Our online Bill Pay is available at no charge. Simply login to Online Banking and set it up. If you need to schedule an expedited payment, there may be a fee associated with it. Please review our fee schedule.
How does Bill Pay work?
Set up one-time, occasional, or recurring payments to anyone you would like. Simply tell us the person or company you want to make a payment to and we will withdraw the money from your account and, provided you have sufficient funds, send the payment to the payee.
How do eBills work?
An e-bill is an electronic version of your bill that you receive directly within your bill pay product that you can view and pay immediately. eBills are not emails, but you can schedule an email notification to let you know when you receive an eBill within Online Banking.
Do I need to register for Online Banking before I can use Bill Pay?
You are automatically enrolled in Bill Pay upon enrolling in Online Banking; however, if at any point, you do not use Bill Pay for a period of 3 months, you Bill Pay will be suspended. If your Bill Pay is suspended, simply contact us or send us a secure message and we will be happy to assist.
How far in advance do I need to schedule my payments?
To insure the payee receives your payments by the payment due date, you must schedule your payments at least four business days before the payment due date.
If your payment is due in less than four business days from when you are scheduling your payment, you may still use Bill Pay, but you will be responsible for any late fees that may be assessed by the payee if not received by the payment due date, or for any expedited payment fees charged.
When are payments processed?
Payments are processed each business day. Any payments scheduled on a non-business day (Saturday, Sunday or bank holiday) will be issued the prior business day.
How do I set up eBills?
To set up eBills, simply click the "Set up e-bill" link within the Bill Pay platform. You will need to enter your login information for your digital account with the company you are trying to set up eBills for. For example: if you are trying to set up eBills for your phone bill you should enter your login information for your phone company, such as AT&T, Verizon, etc. If you do not have a digital account with the company, you will need to set one up to enroll in eBills.